William Butler Yeats, In the Seven Woods: being poems chiefly of the Irish heroic age. Dundrum: Dun Emer Press, 1903.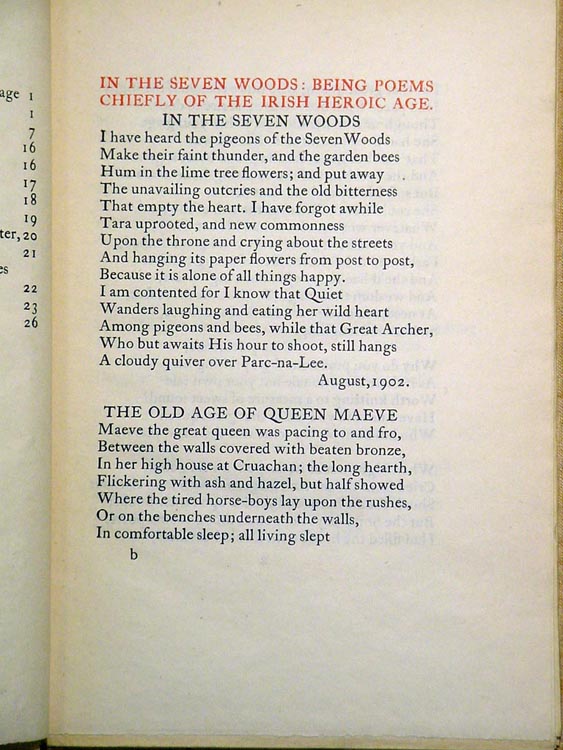 Image 48 of 50
1st book of the Dun Emer Press.
The Dun Emer Press and its successor, the Cuala Press, were in the hands of Yeats's sister Elizabeth, who in the beginning benefited from the advice of Emery Walker as she learned her craft. The literary works that these two presses issued (by Yeats, Masefield, Synge, MacNiece, Pound, et al.), their book designs and printing styles, and their focus on women artisans, are important both for their role in the Irish Renaissance and as exemplars of the Arts-and-Crafts movement of the early twentieth century.
Gift: James A. Healey.