Marguerite Yourcenar, Mémoires d'Hadrien. Paris: Plon, 1951.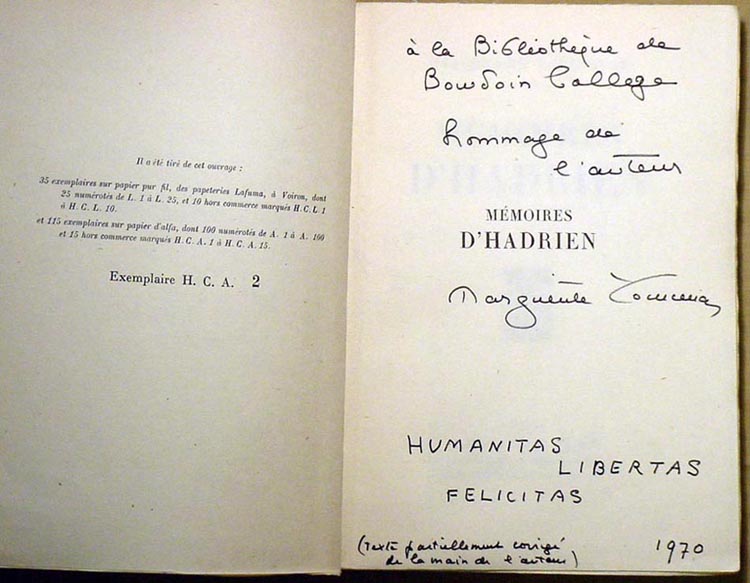 Image 49 of 50
1st edition; one of 115 copies printed on papier d'alfa; with holograph corrections.
Yourcenar, the first woman elected to the Academie Française (1980), was a prolific writer of novels, essays and poetry, who also translated works by Henry James, Virginia Woolf and others into her native French. She was influential in establishing the psycho-historical novel as a popular literary form. In this, her most famous book (translated into eighteen languages), she focused on the human condition above the historical events that characterized the period, thus establishing a formula for the novel that has shaped historical fiction from the mid-twentieth century onward.
Yourcenar received an honorary degree from Bowdoin College in 1968.
Gift: Marguerite Yourcenar.