Medical School of Maine Library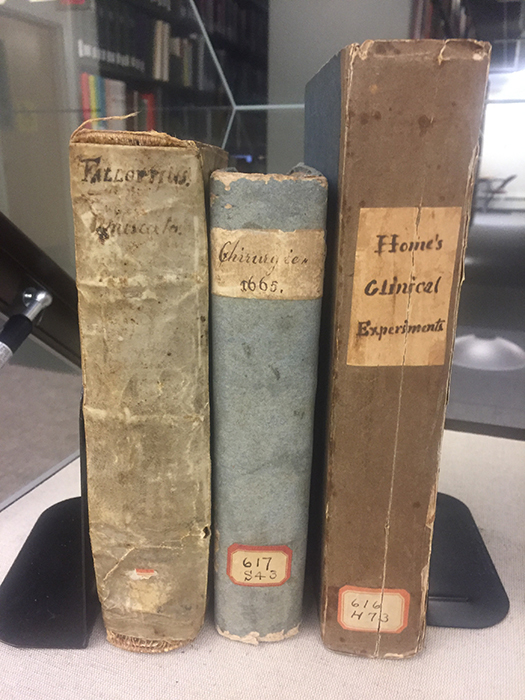 Image 3 of 8
On view here are just a few of the volumes acquired for the Medical School of Maine.
• Francis Home's Clinical Experiments, Histories, and Dissections. London: J. Murray, 1783.
• Thomas Willis's anatomical works Medicinæ Doctoris. Geneva: Samuel de Tornes, 1680.
• Johannes Scultetus's surgical text Armamentarium chirurgicum. Venice: Combi, & La Noù, 1665.
• Gabriele Falloppio's materia medica text Tractatus de compositione medicamentorum (Venice: Paulum & Antonium Meietos fratres, 1570), bound with Falloppio's text on bones and anatomy Expositio in librum Galeni De ossibus (Venice: Simonem Galignanum de Karera, 1570), bound with selected works on medicine and syphilis by Falloppio (Padua: Simonem Galignanum de Karera, 1570)