This archive of recorded public programs highlights a selection of the discussions, lectures, and other public programs from the Bowdoin College Library's George J. Mitchell Department of Special Collections & Archives. For upcoming programs, please visit our News & Events site.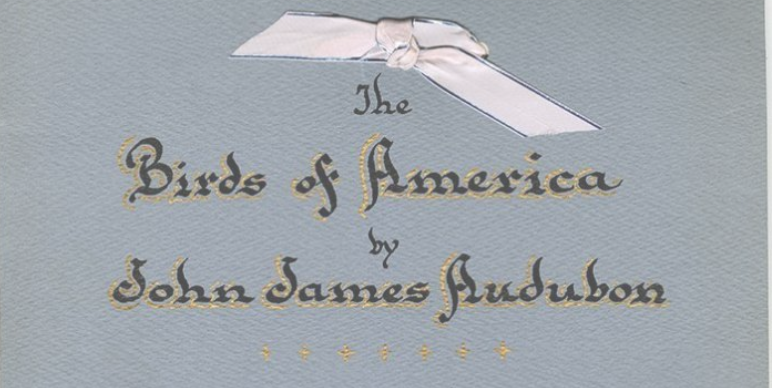 On the first Friday of the month, SC&A staff turn the page of Audubon's double-elephant folio Birds of America, a momentous work that offers a window into American ornithology, print history, climate change, and more.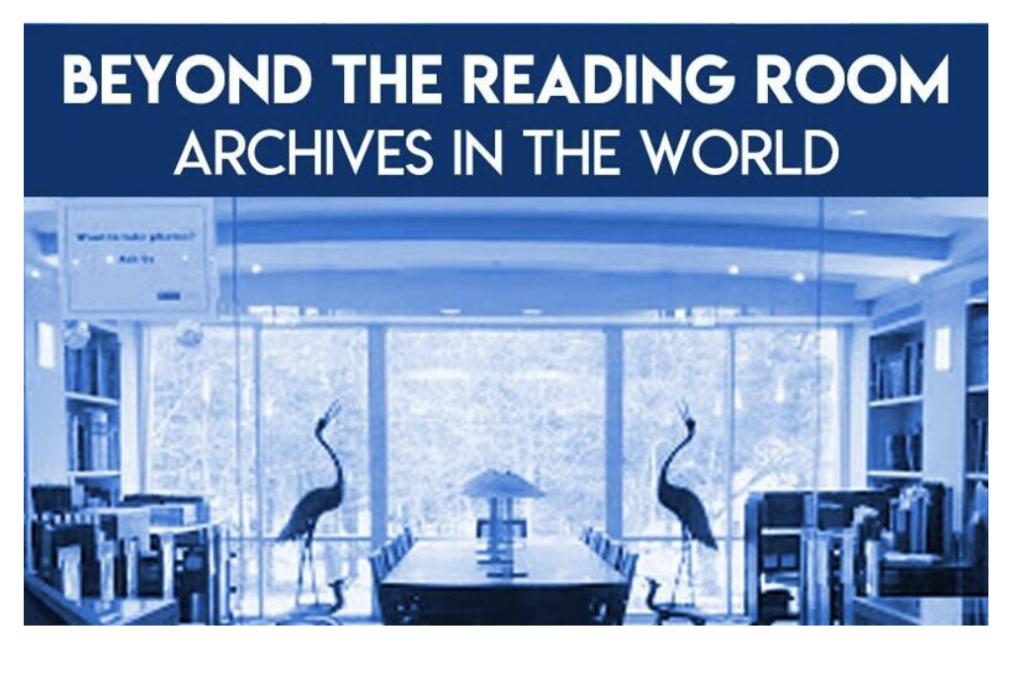 Beyond the Reading Room: Archives in the World is a virtual lecture series featuring artists, scholars, and Bowdoin alumni who rely on archival research for their work. Each speaker has a connection to Bowdoin Library's George J. Mitchell Department of Special Collections & Archives, either having consulted our collections or having their own work represented therein. Join us to learn more about the role of archives in scholarship and creative practices. Sponsored by the Harold and Iris Chandler Lectureship Fund.
In this talk, Dr Werner will consider the implications of the standards of bibliographic analysis for what sort of materials are collected, described, and studied, arguing that current practices not only are the result of a blinkered sense of what textual objects are important but that they discourage newcomers to the field of bibliography. By thinking through a feminist framework, we can not only expand the objects that we study but the community of scholars who do study books.
Nicholas Basbanes, critically acclaimed author of Cross of Snow, spoke in a Bowdoin zoom recently. This new biography of Henry Wadsworth Longfellow is an exploration of the life, times, work and soul of a man who helped to shape the literature of a new nation, and became in the process the most celebrated public figure of his generation. The book was researched in part at the George J. Mitchell Department of Special Collections & Archives at Bowdoin's Hawthorne-Longfellow Library.
Join bibliophile and author Nicholas Basbanes for a talk that explores the rich cultural context of paper and the book in celebration of the opening of the Library's fall 2017 exhibition, Bound and Determined: The Remarkable Physical History of the Book.
Peter B. Logan, Bowdoin Class of 1975 and author of the new biography, "Audubon: America's Greatest Naturalist and His Voyage of Discovery to Labrador," discusses John James Audubon's connections to Maine, his correspondence with early Bowdoin professor Parker Cleaveland, and how Bowdoin ultimately came to hold one of the remarkable double-elephant editions of the Birds of America.
From 1870 to 1908, artist and botanist Kate Furbish traveled Maine, collecting, classifying, and illustrating the native flora of her state. "Plants and Flowers of Maine: Kate Furbish's Watercolors," a new two-volume set produced by Bowdoin College Library and Rowman & Littlefield publishers and in collaboration with Coastal Maine Botanical Gardens, faithfully reproduces some 1,300 of Furbish's drawings. Jed Lyons '74, CEO of Rowman & Littlefield; Richard Lindemann, director emeritus of the George J. Mitchell Department of Special Collections & Archives; and Melissa Cullina, director of education and staff botanist at Coastal Maine Botanical Gardens are the team behind the book and discuss Furbish and the importance of bringing her work to a wider audience. The talk coincides with the exhibition, "Botanizing America: Citizens, Scientists, and the Quest for a National Identity," on the second floor of Hawthorne-Longfellow Library.
To open the Spring 2016 exhibition, "What to Eat and How to Cook It: A Celebration of the Esta Kramer Collection of American Cookery," at Bowdoin's Hawthorne-Longfellow Library, antiquarian bookseller and epicure Don Lindgren spoke at Bowdoin on Jan. 27, 2016, about what the physical attributes of cookbooks can tell us about our social, cultural, and environmental past. Assembled by Clifford Apgar, the new collection is named after longtime Bowdoin benefactor Esta Kramer, who made a generous gift to the College to enable its acquisition. It includes more than 700 books dating from the 18th century to the mid-20th century, with particular strength in the Colonial era through 1900 and landmarks such as the first American cookbook, the first cookbook published in Maine, and Harriet Beecher Stowe's domestic guide co-written with her sister Catharine. Beyond cooking, the collection illuminates the development of American culture, encompassing American social movements and historical events, including women's suffrage, temperance, the African-American experience, the Civil War, the Industrial Revolution, technological applications in the household, immigration, and Westward Expansion.