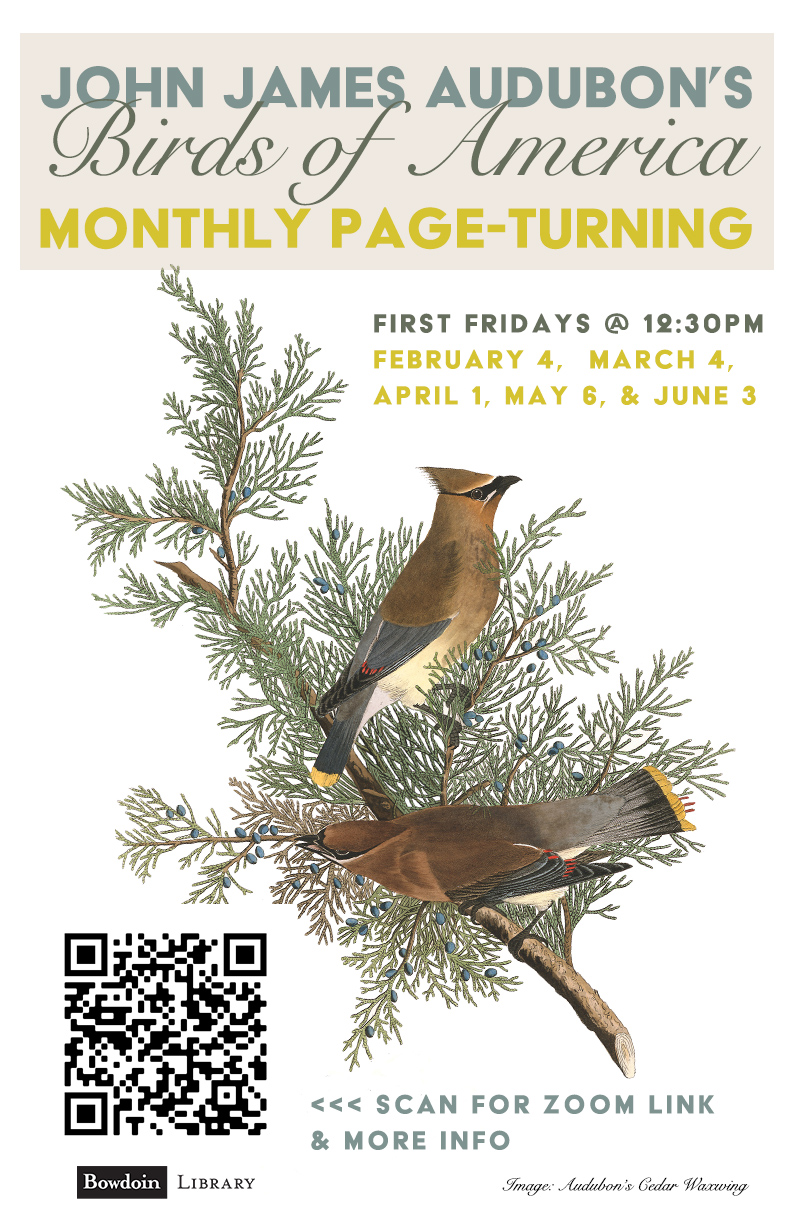 Page-turnings of Audubon's double-elephant folio Birds of America generally take place on the first Friday of each month at 12:30 p.m. in the George J. Mitchell Department of Special Collections & Archives reading room, located on the third floor of the Hawthorne-Longfellow Library. The event is open to the public and we hope you will join us for this informal gathering and collect your own bird-of-the-month pin!
Spring 2022 Update
All Page-Turnings this semester will take place online. Zoom webinar link forthcoming.
Find upcoming dates and guest speakers on our events page or explore past page-turnings.