Scrapbook, circa 1910. Cut-out gelatin silver print on paper.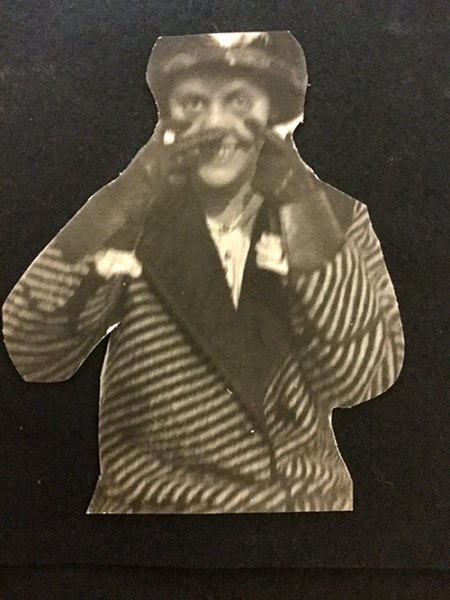 Image 2 of 3
The unidentified photographer of this image, likely a niece of Augustus Moulton (Bowdoin 1873), filled her scrapbook with quirky cut-out images. The photographs were printed on silver gelatin paper and taken with a handheld camera, then a relatively new invention whose inexpensiveness allowed for a democratization of photography. The intimacy and unguardedness of the photographs indicate they were not meant for public consumption, but for personal viewing, and they speak to inside jokes and close friendship. The intimacy of the handheld camera, along with its portability and low cost, creates in this scrapbook representations of women unrestricted by notions of what is or isn't worthy of being photographed.
From the Augustus Freedom Moulton Papers.