Newton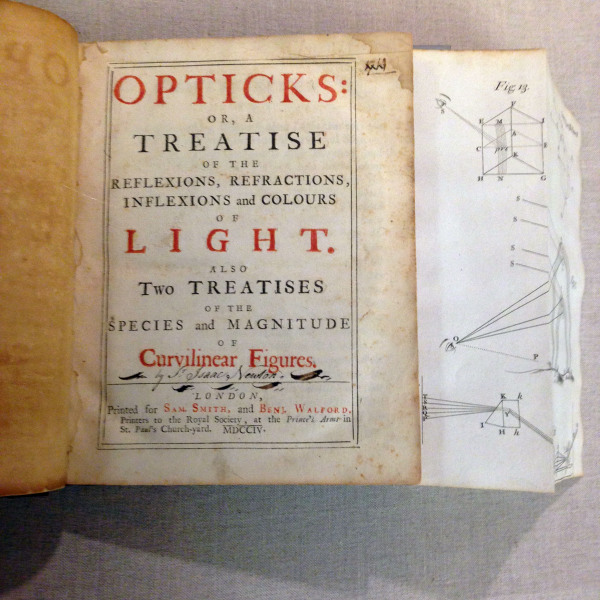 Image 1 of 6
English natural philosopher Isaac Newton published Opticks in 1704. The work summarizes his extensive experiments with the refraction and diffraction of light and speculates that light is made up of particles.
The work was significant not only for the development of the relatively new field of optics, but also revolutionized color theory. Through Newton's experiments, he was able to prove that light, rather than being devoid of color, is actually composed of the different spectral hues of the rainbow, each of which refracts at a different angle. All colors, he posited, are composed of various mixtures of these hues. Newton believed color was predictive based on which hues were mixed and arranged the spectral hues in a circle—the first color wheel—to illustrate his idea.
Before entering Bowdoin College's collection, this book belonged to Boston artist John Singleton Copley (1738-1815), who had been given it by clergyman Mather Byles (1706-1788)?